So, Spidey is carefully stored in a Garage.

Secured and Safe. However i even have not really taken any look on him nor the available stuff nor anything else. Today is Thursday, he is in the garage since Sunday evening.
I believe it is time to start with the first review… Something easy not a deep dive as i also saw that my Sony Alpha 77 has almost empty batteries.

I pulled him out of the Garage and the Shooting starts.
In direct comparison with my 1972 Alfa Giulia GT i was personally impressed about th good condition. You may think "Good – damn this is rusty and and and" and i can tell you, you might be right but in direct comparison to my Giulia GT this is incredible good.
The left door has been replaced with a black door, for sure spidey has some Dents and the right door is showing some additional issues. The outside has some welding activities but it is rusty again. latest at this point i decided that Spidey gets totally sandblasted. i personally have a sandblast equipment but just for small spots and not for a whole car.
Some areas dissatisfy me and the one who was doing some welding was causing some big welding-bulge-things. The son of the owner told me that the father had the car staying at a friend who was working partially on it. Nevertheless, i will remove those welding-bulge-things. At least there should be enough material on it to make it really clean
i also identified in the left floor that the floorpan was also done, i would replace it with something new.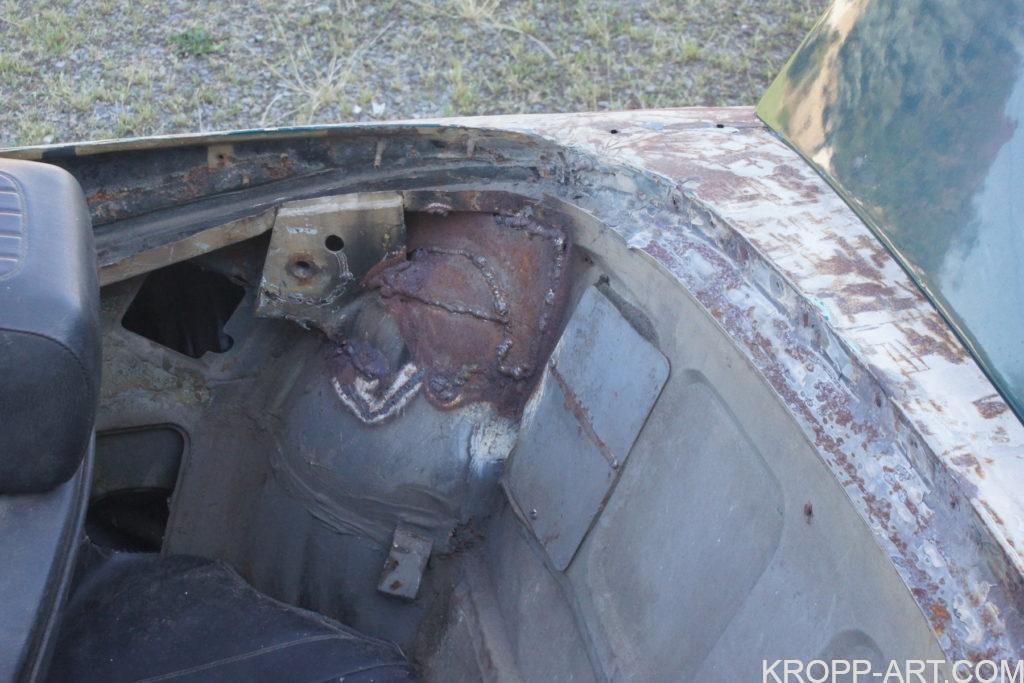 The Seats are in pretty good condition but not assembled to the bottom, we fixed them for transportation. The wooden steering Wheel has the typical cracks but seems still okish for restauration. The Cockpit has those typical cracks but it was also expected. I even found an Original sparepart for a door in sealed/ mint condition. and funny, several keys are also available but no one than the one ignition key is matching.
To come to an end. Engine and the stuff seems to be complete. The cooler was disassembled. The bonnet is rusty and need welding. The backlights are stored in the heck and there is something i can not identify for now.
Finally i enjoyed to drive back home at this hot day and made some pics from some horses and the area arround.
Hits: 8