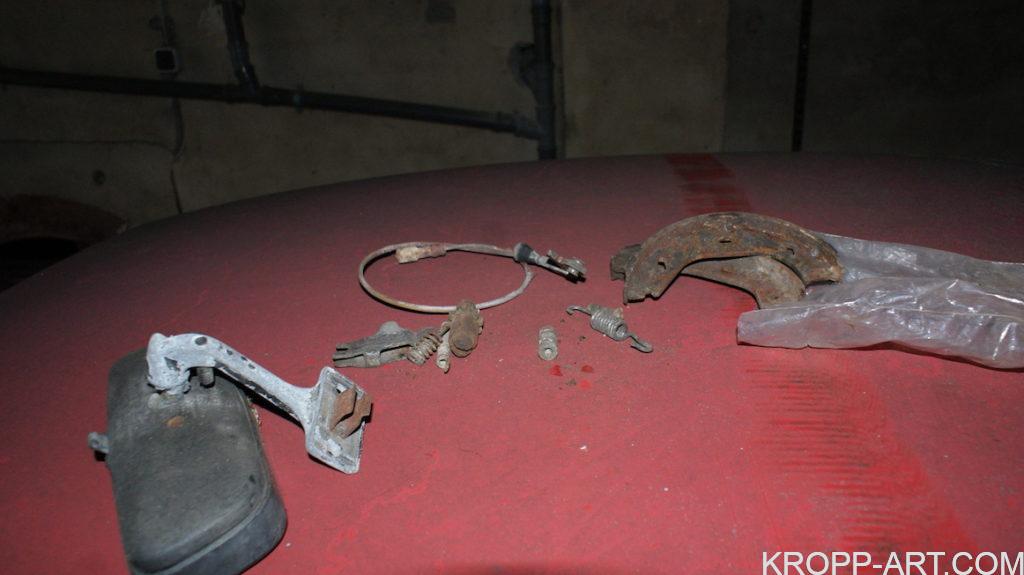 You have to start somewhere to dismantle the Car. Based on my first Project the Vespa PK 80 V8X5T i have learned that it can be really complexe if you forgot to care about an exact and bulletproof documentation. I invested some hours to ensure i have the perfect equipment. I bought a cheap Digital Camera for it from Samsung, an elder model of this one. Cheap good and perfect to work with. It has a flash, a real optical zoom a rechargable battery and is small and handy. you also do not invest a lot as it will be dirty soon. 😉
i also invested into zip bags to put screws and and and in and close it for storing afterwards.
Ok. before you really start, light is important – i started without. Later i realized that nothing is more important than light.

I opened the engine room and here you go. The first screws. on a piece of paper i added in one edge a number. honestly i have numbered a lot of paperwork upfront and just taking it now out of a box. Each screw i made a picture together with the numbered piece of paper. After i removed the screw, the paper and the screw are stored in the same Zip back
As i have mentioned the number are always in an edge of the paper. The reason is quite simple – iam also using this edge as kind of arrow to show the exact location of the screw. This makes it for later review and assembling much easier.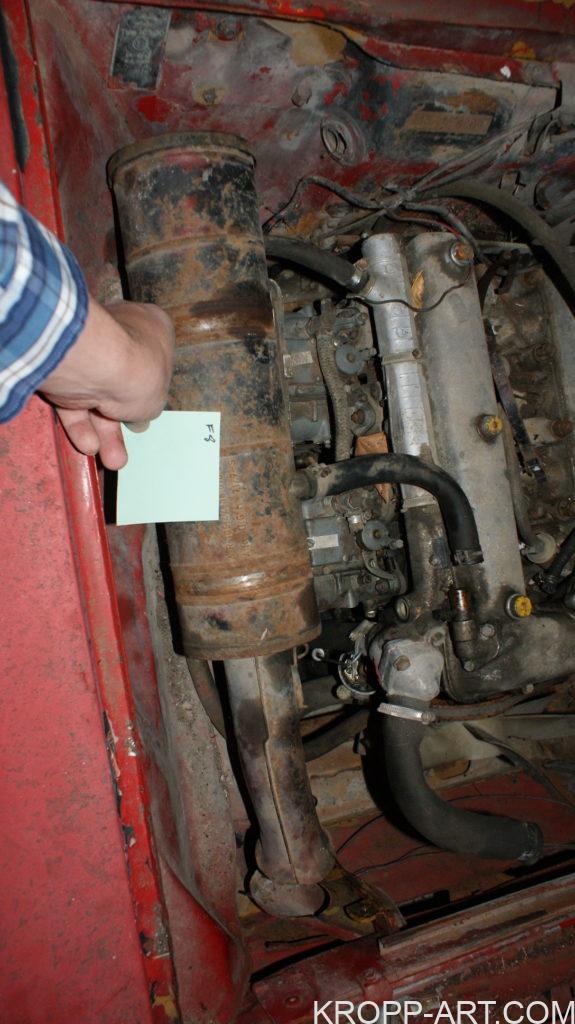 You can also use it on bigger pieces, it may not make sense if something is unique like on the picture above. Just tape the number later on it.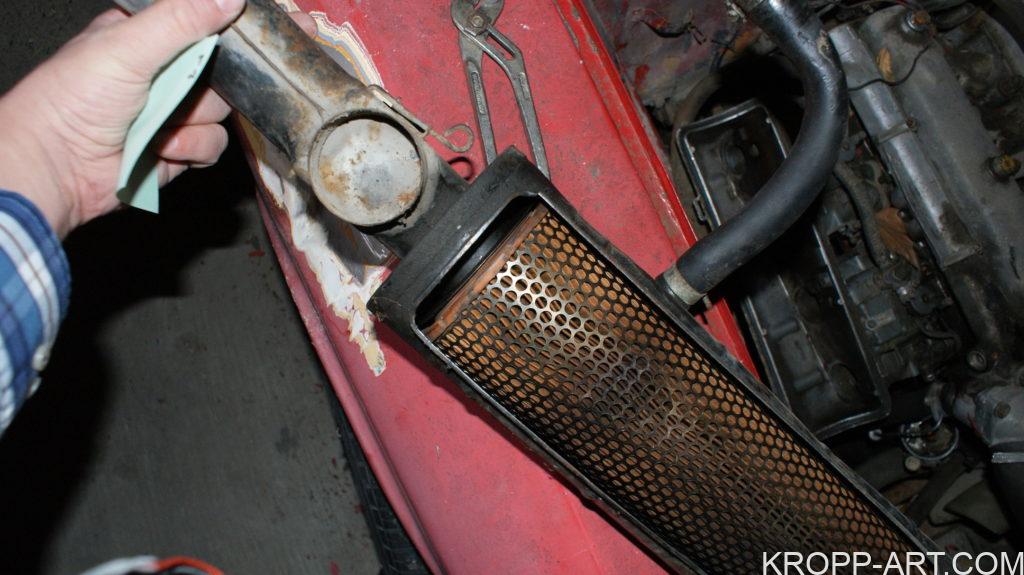 As memory is cheap, not like 10 years ago, I am using the highest quality to shot my pictures. I also don't care about the amount of picture i am shooting. IF something is weird, nice, mysterious or curious , I just make a picture and store it later.
Even on brake pipes i gave them a number and disassembled them. It does not mean I reuse them but they are more a template for my later assembling.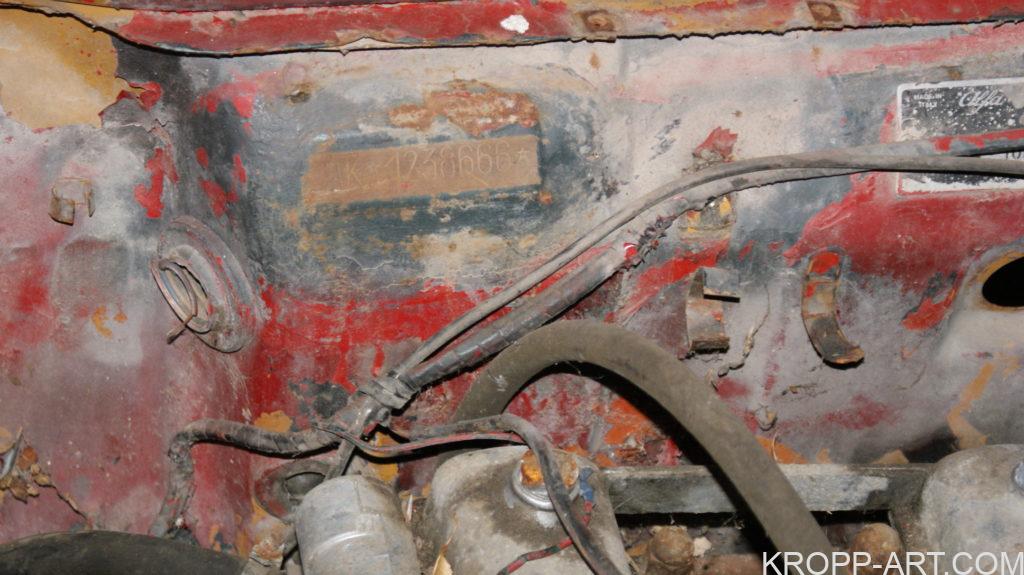 The Serial number of the Car is clearly visible on the picture above. And the frame of the rusty area around the number is easily telling me that someone was using a tape on was doing some repainting in the past.
Removing the braking System, i finally detached the first bigger part – apart from the bonnet.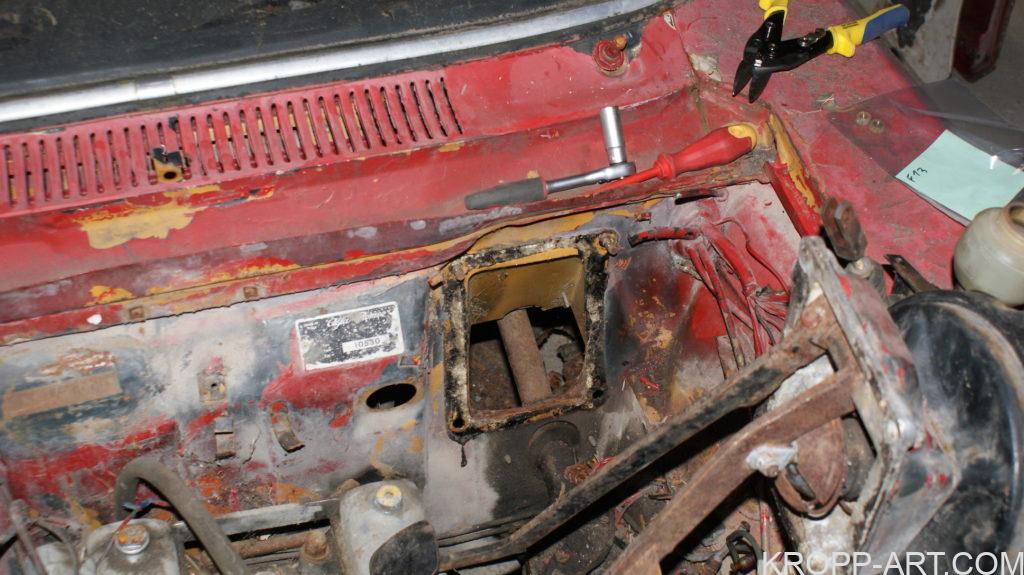 On some areas if there is only one screw i was a bit lazy and decided that i just move the paper into the direction and did the shot. There wouldn't be a problem to find the location again, iam right?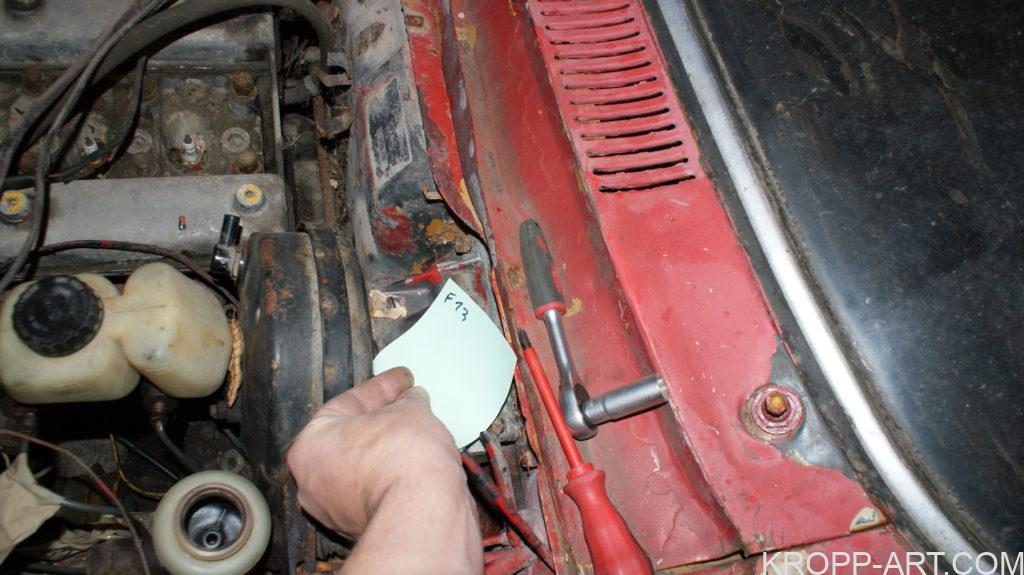 I did a small review of the braking system and somehow, an aggressive fluid seems to cause some removal of the finish. Rust started to grow. It shows me that the fluid itself can be a real problem. I do have to find a better solution for it and have to ensure that it will not ends in similar condition.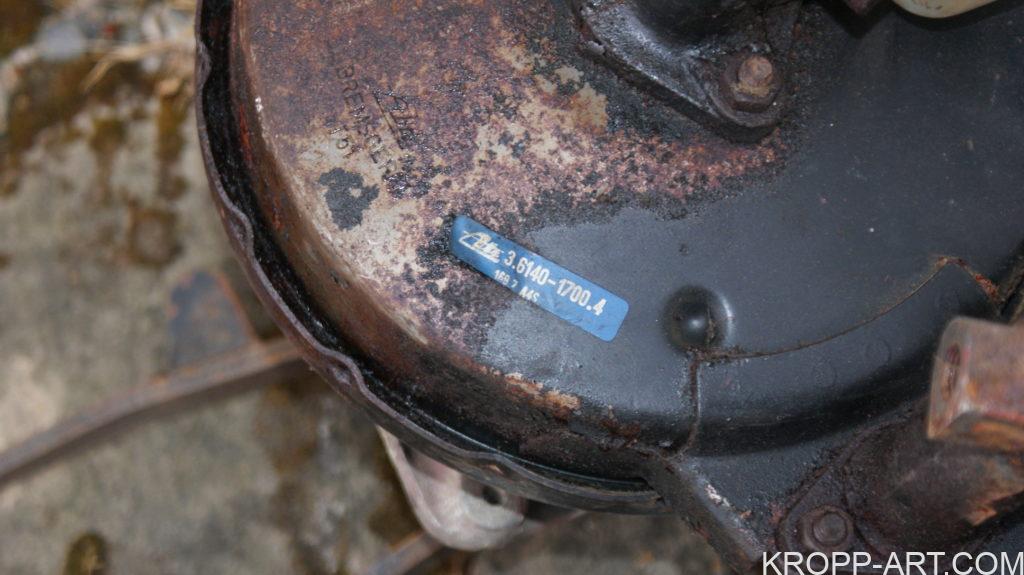 Finally at the end of my first dismantling day, I have not made enough progress as I wished but fun is more important than speed.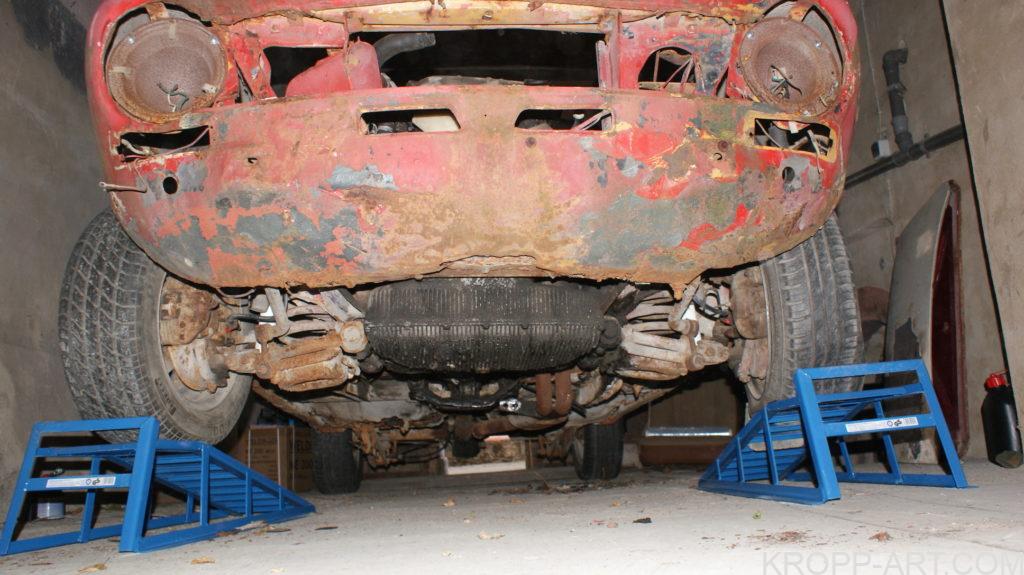 Hits: 1